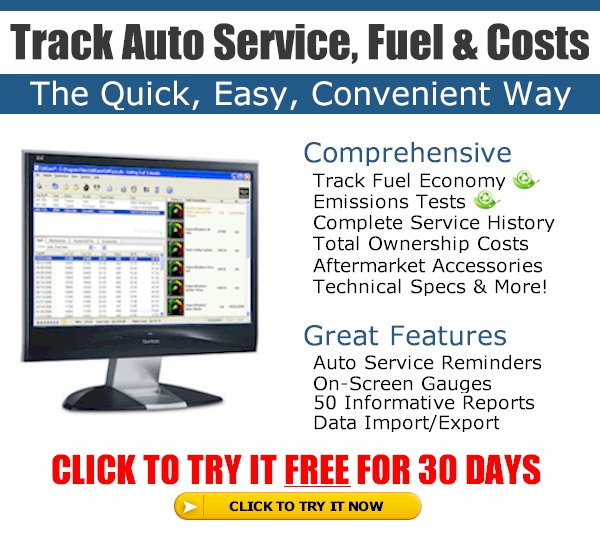 You're in Good Company with CARCare™
Since 1998, CARCare has become the product of choice for many 1000's of cars owners searching for simple, low-cost, easy-to-use automotive maintenance tracking software for personal use. No more looking for misplaced service receipts. CARCare enables you to keep all auto service information in one handy spot, easily accessible on your PC. Try it FREE for 30 days and you'll see why CARCare has become so popular. It's for anyone with a car.

Insist on the ORIGINAL - Insist on CARCare™
You may see the phrase "Car Care Software" used by others. Well, the phrase can be duplicated. But not the quality, features, and ease of use that only CARCare has to offer. There's only one CARCare, and now you've found it.

Try it FREE for 30 Days - No Hype - No Hassle - No Gimmicks
This is a great way to determine whether CARCare offers the features that you're looking for. CARCare will remain fully-functional for 30 days. You can enter your data and explore all of the features that CARCare offers. To learn more about CARCare and how to use it, view the Test Drive Lessons. These free video lessons will demonstrate the major features in CARCare, and how to use them.

Software Updates & E-Mail Support - FREE
There's never a charge as new versions are released. And if you ever need help, write to us at support@CARCareSoftware.com and we'll be glad to assist you.